Messenger Marketing
Not just a chatbot.
80
%
Open Rate for Messages
80
%
of businesses want chatbots by 2020
1
.3 Bn
People use Facebook Messenger
100
m
New Messenger users every 6 months
Messenger Marketing can transform your business.
Multi-Channel
Customer service, sales, support and now even all marketing can benefit from using a Messaging platform such as Facebook Messenger.
Funnel your Tribe
We can develop the perfect messenger funnels for you, script and automate your Messenger bot, and help build on the relationship with your tribe.
Time is Money
Saving time communicating will help maximise your team's efforts elsewhere, focusing on what matters most – generating revenue, problem solving or being more productive.
Messenger Marketing vs Email Campaigns
With an 80% open rate, improved click through rate and high engagement, you may wonder how much email marketing can hold on for.
Well, we believe both channels are required to maximise engagement. It is best practice to try and get your customers both on your Email marketing list and into your Messenger Funnels.
01

Start a Conversation
Start the messenger journey with a chatbot
02

Subscribe
Subscribe your tribe to a bot just like an email list
03

Broadcast
Send marketing campaigns to your bot subscribers
04

80% Open Rate
Extra 60% more opens than an email campaign
Automation
Remove the mundane tasks and optimise your funnels.
Marketing:
Direct the traffic from your Facebook Ads into a Messenger funnel, and let the chatbot converse independently with them. They will not only subscribe them to a marketing list, but also qualify any leads and build a relationship for you!
Sales:
Let your sales team do exactly that, sell. Instead of asking multiple questions, with Messenger marketing and a chatbot, you can qualify your leads before your sales team receives them.
Customer Service:
Get all the information you need beforehand and solve problems quicker by reducing call or interaction time between your tribe and your customer service team, drastically reducing queue times!
Support:
Usually with Livechat support services, if a member of your tribe closes their browser, you lose the connection with that person. With a Messenger Chatbot, however, you'll always be able to contact them and everything is saved to Facebook's database.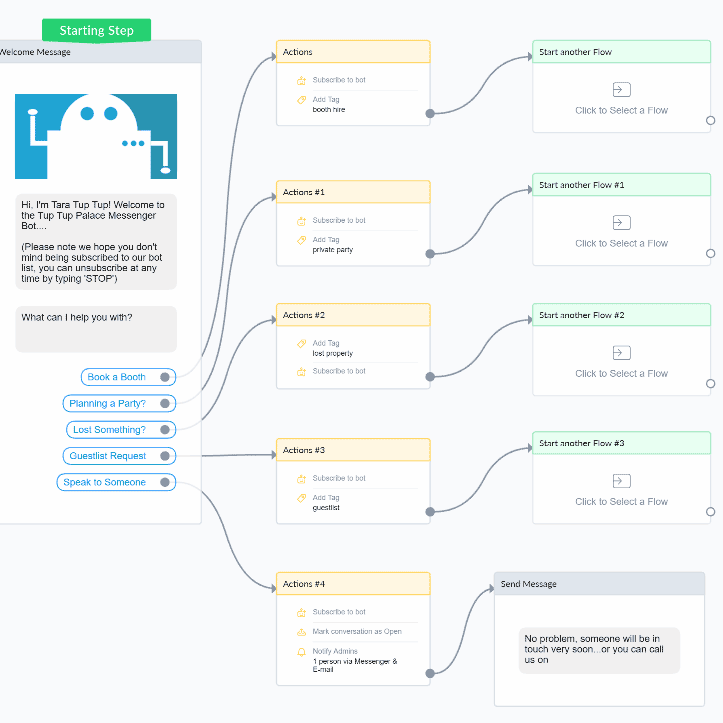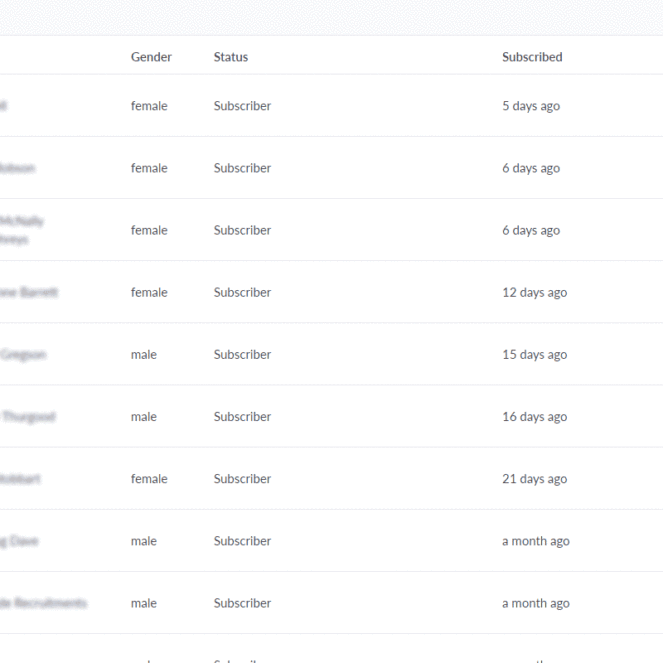 Broadcast Lists
Say goodbye to 20% email open rates, and look forward to 80% open rates!
Broadcast lists are just like email subscriptions, but within Facebook Messenger and a much higher open and click through rate.
You can even segment your Messenger subscribers via demographics and by how they are tagged at what stage of the funnel.
Growth Tools
Facebook Comments
Did you know you can funnel your tribe using comments on a Facebook Post?
When someone states a particular keyword in a comment associated to a specific post, you can add them to a new sequence of Facebook Messenger chats. Great way to grow your subscribers!
Landing Pages
Quick, simple and Facebook Messenger friendly. Great for generating leads direct from Facebook Ads.
Messenger Ref URL's
Share URL's linking directly to a specific Messenger chatbot sequence.
Embeds
Embed a 'Send to Messenger' box or button on your website alongside your lead magnet to acquire more leads into your Messenger funnel.
Livechat
Setup Facebook Messenger as your Livechat service, instantly bringing existing and new tribe members into your funnels direct from your website.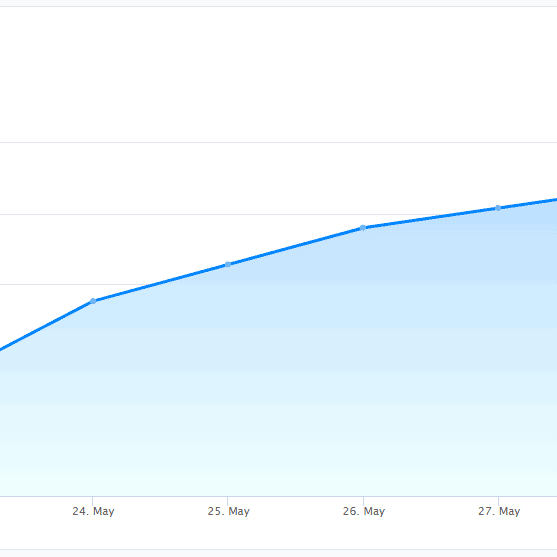 We believe messenger marketing will be one of the main channels for marketing in the very near future, so we've already implemented chat bots into our clients' online presence, and can do the same for you. We will make sure your business is ahead of the curve, utilising this incredibly useful and ingenuitive strategy to boost your tribe and brand effectively online.