BodyHacks Fitness
WEBSITE
Our client requested an online presence to match their new fitness studio with the build of a new website.
Days Turnaround
to completion
Our Client…
Body Hacks Fitness is an inclusive fitness studio based in Newcastle-Upon-Tyne, which hosts a series of classes and activities for all goals- whether body-building or baby-weight losing, they'll make sure you're on track!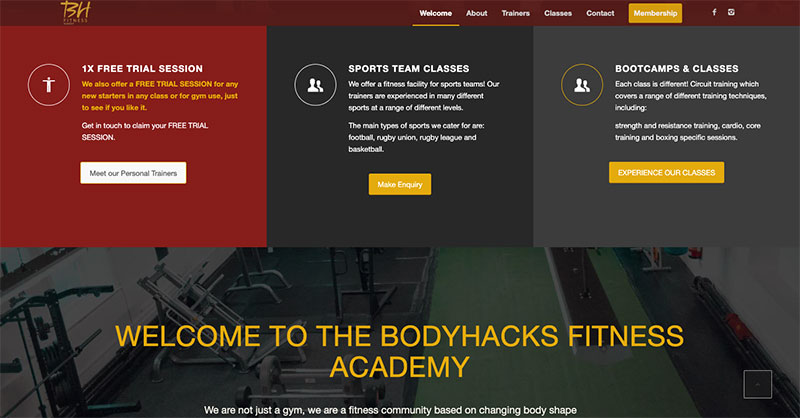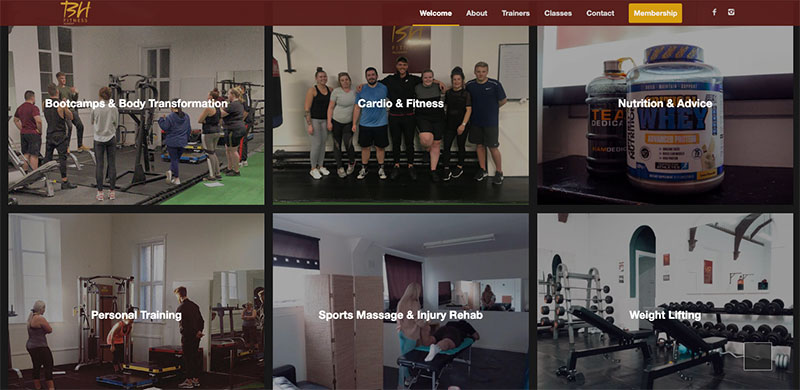 Their Problem…
The business was doing okay, but they didn't have a website.
This caused a lot of growth issues for the owners as it made it harder for customers to read into their services, find contact information for trainers, or even just discover them!
How we helped…
We created a website with rich, informative copy based on what makes the brand unique, where you can find them, how you can contact them and more.
There are detailed profile sections for the personal trainers, where you can truly gain a connection with the personality behind the classes- along with contact information and a list of services they specialise in.
On top of this, there is now a schedule that shows what days all of the classes take place on, and a function to register for a membership on-site. This includes a free trial!