Mascotasana
E-COMMERCE
We helped increase our client's total revenue across all channels online by 36% with a tailor-made digital strategy.
Total Revenue Increase
vs Previous Year
"We have had a record-breaking year!"
-Sergio Sarmiento, Mascotasana CEO
73X ROAS
We produced Facebook Ad Campaigns that generated a total 'Return on Ad Spend' of over 7,300%
500+ Subscribers
Acquired over 500 Messenger Subscribers within 3 months.
6X ROI
We gave Mascotasana a massive 600% Return on Investment.
Our Client…
MascotaSana is one of the biggest natural pet product stores in Spain.
Headquartered in Mallorca, they're unique in that they work to provide natural or healthy pet products and educate both pet owners and veterinarians, acting as a supplier for pet hospitals across Spain and Portugal and as a general store for the everyday person.
They take pride in stocking some of the best international brands of natural supplements, organic food, treatments and accessories for your furry (or not so furry) friend.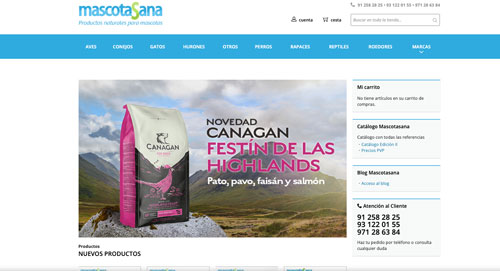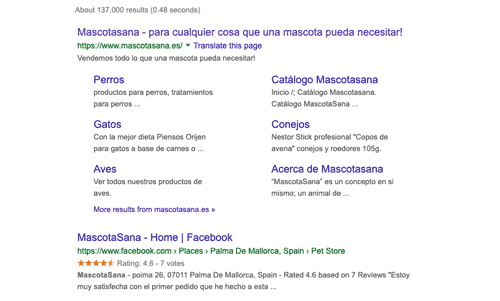 Their Problem…
MascotaSana felt as though their previous marketing activities were not gathering any momentum, and like many companies today they felt like they could be performing better but didn't have enough understanding or the skills to progress in-house.
They wanted to build on the platform they had, with technical improvements to their site creating an improvement in organic visibility, new paid search campaigns that would generate an instant revenue boost, and a chatbot to improve customer service and replace their forgotten email marketing activities.
How we helped…
We generated a full digital audit and created a complete strategy.
Designed and created digital marketing funnels
Fixed all the technical site errors & other SEO
Optimised the existing paid search campaigns
Added new recommended Paid Channels and Campaigns
Created a Messenger Chatbot to generate Subscribers and more